#7
was too close to call, as I only received two votes. I also only received one design for challenge
#8
.
saxykwajgirl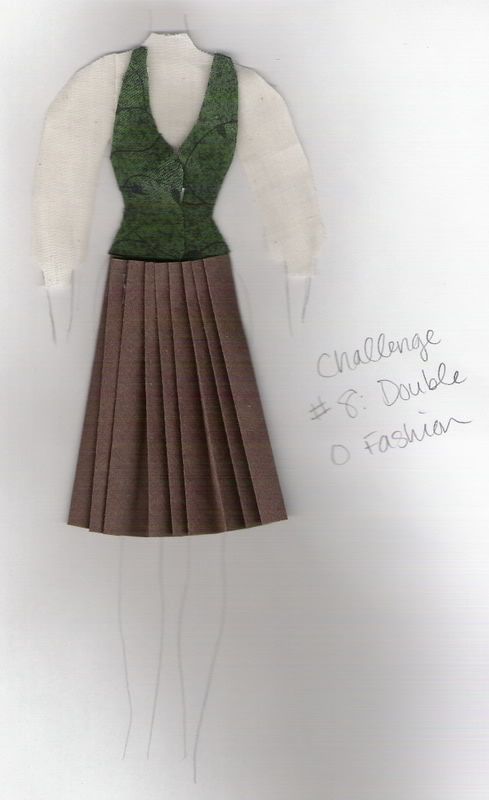 What decade did you select and why?
I selected the 1940's. It was a time of great patriotism and a lot of the clothing reflects military style of WWII. Also, I love the Andrews Sisters.

Where do you see your model going in this outfit?
This is an outfit to be worn as professional attire. She can look great and be comfortable.

What materials did you use?
I used an off-white muslin for the blouse, patterned green quilting fabric for the vest and I pleated construction paper for the skirt.
Which leads me to a difficult question: should the contest continue in the current format? Or would it be better to simply have free posting of designs and have people give feedback on them, with no winners? I know that part of the downfall of this competition is due to my inability to keep up with posting, and when I continue this challenge for next season I will have a more concrete and manageable format. But I wonder if this season is salvageable.
So please vote and let me know what you think! My decision rests on those of you who are still paying attention.
How should season 1 of Paper Runway continue?
Keep up with the competition! If you give me another chance, I'll submit more designs!
Make it a free-for-all! Let anyone post designs and turn this into a forum for constructive criticism and creativity!
It shouldn't! End it here and start over fresh next season!
The winner for challenge
Current Mood:

sad